Own The Brand. Own The Industry.
Own The Brand. Own The Industry.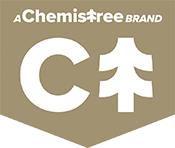 We Own Cannabis Brands
We are building a strong business based on real products that connect with people. With a deep history in the cannabis industry our past success shapes the way we grow our business today.
State Of The Art Facilities
Providing Capital For Growth
We own more than the brands. For qualified licensed cultivators, we also provide turnkey facilities, leasing back all the equipment needed to grow cannabis.
As long as this plant is federally legal in the US, cannabis businesses can not take advantage of traditional financing, Chemistree Technologies will play a vital role in growing this industry by providing necessary capital.
Subscribe To Our Mailing List
We will not share your e-mail with anyone